Call 6225 5988 today
All English Group Class

Free Registration

Save up

to

$50

T&C Apply

Online 1-1

English or Mandarin

$1100→

$850/10hrs

$2100

→

$1390/20hrs

$3300→

$2000/30hrs

Save up

to

$1300

Conversational Mandarin

(Online/Offline)

6 Sep  Wed 7pm

4 Oct  Wed 7pm

Free Textbook

Save $50
School of Language International
Singapore's Best-Reviewed Language Centre For Chinese and English Languages
About Singapore's Top English Language School
Thinking of perfecting your English by enrolling in an English course in Singapore, or simply interested in picking up Mandarin or other new languages in the best language school?
School of Language International (SLI) connects people with learning opportunities and provides you with serious but fun learning experiences in Singapore! Backed by professional teachers and structured lessons, we will make sure you achieve your goal of learning a new language. Our most popular courses are English courses, Chinese courses, French courses, and Japanese courses. Whether you are learning for professional development or simply looking for an incredible life experience, this is the best place to start!
Experienced and Energetic Teachers
Small Classes with Lots of Individual Attention
Conveniently Located Near MRT Station
High Rate of Returning Students
5 MAIN REASONS TO CHOOSE US
We nurture and support our students in every step of their language learning journey at our school.
The structure of the classes and size is suitable for learning. I booked an intensive everyday course for 4 weeks, 3 days of grammar and 2 days of conversation training per week. Our grammar teacher Chantal used games to practice grammar. For me, it was very good to remember the grammar rules. The conversation teacher…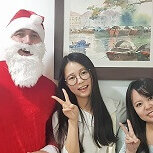 日本人スタッフが常駐しており、日本人生徒も多い為来星してすぐの方にもおすすめ。クラス内の生徒も中国、韓国等アジア圏だけでなくヨーロッパからの生徒もいる為、グローバルな環境で英語を学ぶことが出来る。先生も熱心で、グループレッスン内でも一人ひとりに発言するチャンスを沢山与えてくれる。発音やTOEIC、IELTSに対する悩み等の相談にも乗ってくれる為、非常に心強い存在。立地もタンジョンパガーにある為、誰でも比較的来やすいと思う。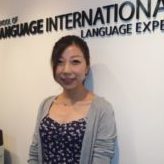 Hi, 我叫张丽,来自中国成都,今年6月来到新加坡。因为英语很糟糕,语言障碍阻碍了我更好的融入新加坡,所以我选择了新加坡国际语言学校学习英语。最初上课还有点紧张与担心,但过了一段时间的学习之后,我已经爱上了这所学校,大家都是那么的友好。这里有专业而且幽默的外教老师,有来自不同国家的同学,学习氛围轻松愉快,而且现在我的英语听,说,读,写能力都有了显著提高。还有一点我很喜欢的是,学校紧邻Tanjong Pagar 地铁站,交通方便,而且还在市中心,学习逛街两不误。非常推荐!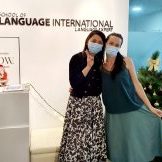 This is the best English school I have studied. After 3 months of English speaking class, I have no more fear of speaking English in public. The best is I started to enjoy chatting with strangers in Singapore, and getting to know more about this tropical country. Thank you SLI team!